FEATURED COURSE
Pension legislation can be complex & daunting -- we get it. After numerous seminars and small group sessions, we've decided to package what works for you and your clients into a lean online course that you can finish in less than two weeks.
ppp101
Personal Pension Planning For Corporate Owner-Managers
In light of the new tax rules that penalize passive investments within CCPCs, advisors must understand how pension legislation can become a powerful tool to deal with wealth succession, business succession, and tax optimization within a corporate environment.
Learn more about the ppp101 course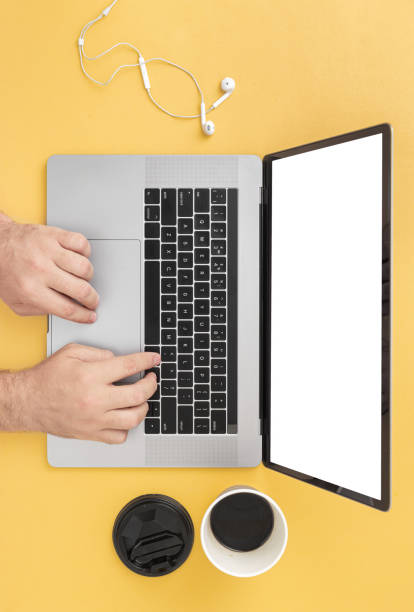 FULL PROGRAM
MFA™-Pension & Estate Services Specialist
Complete your Pension & Estate knowledge in as little as 3 months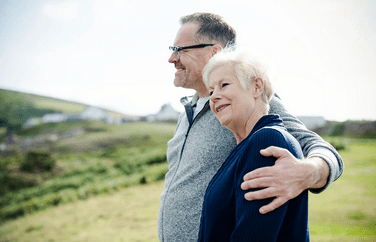 The baby boomer demographic is retiring and they have lots of financial issues that a highly qualified retirement and succession services specialist can answer.
This program is designed for advisors whose goal is to provide better financial coaching to boomers with significant life event decisions.
Learn more about the MFA™ program
Our courses are developed and taught by Industry Specialists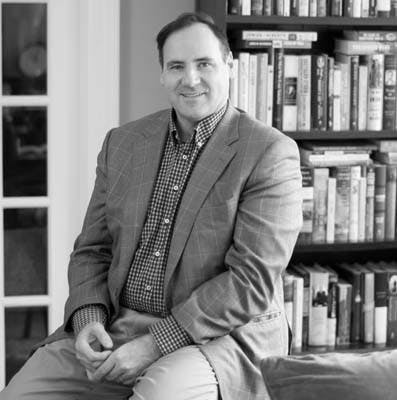 JEAN-PIERRE LAPORTE, BA, MA, JD

INTEGRIS PENSION MANAGEMENT
Jean-Pierre Laporte, BA, MA, JD is CEO of INTEGRIS Pension Management Corp. and a pension lawyer. He has written extensively on pension matters and is often called as an expert witness before the House of Commons Standing Committee on Finance. For his work on improving pension legislation in Canada, he was awarded the Queen Elizabeth II Diamond Jubilee medal in October 2012.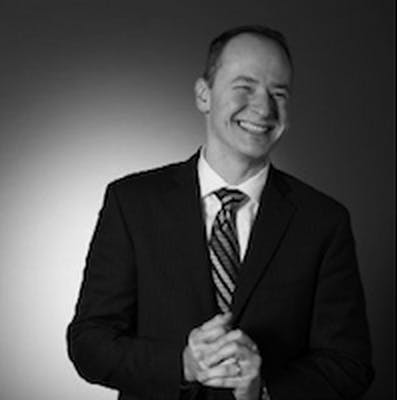 MARK TAUCAR, CFA

ACCILENT CAPITAL MANAGEMENT INC.
Mark Taucar, CFA has built discretionary referral platforms for notable Portfolio Managers across Canada and has engaged with referral agents for the construction of streamlined referral operations which enhance scalability, profitability, portfolio design and compliance. He has also managed successful investment strategies on behalf of thousands of individual clients that include pensions. Mark is also a faculty member of Knowledge Bureau.
Our Courses
ppp101
Personal Pension Planning For Corporate Owner-Managers
$895
In light of the new tax rules that penalize passive investments within CCPCs, advisors must understand how pension legislation can become a powerful tool to deal with wealth succession, business succession, and tax optimization within a corporate environment.
ppp102
Investment Tax Strategies
$895
This course covers a strategic and tax efficient investment income planning process which places capital accumulations in the right hands of individuals in the family.
ppp103
Tax Efficient Retirement Income Planning
$895
This course marries tax and financial planning competencies in order to help clients adequately fund tax-efficient income requirements by accumulating, growing, preserving and transitioning wealth through three phases of retirement—pre-retirement, in-retirement and post-retirement.

This course allows advisors to develop a consistent process for multi-generational planning that looks at tax efficiency of both income and capital left for spouses and heirs, using cutting edge tools to predict how sustainable savings will be and what can be done through income averaging, income splitting and tax deferral.
ppp104
Succession Planning for Owner-Managers
$895
This course will help advisors become valuable resources to their clients in the succession planning process. Key concepts include understanding the importance of succession planning for the business and key positions within the business. It focuses on roles and financial issues, from both the perspectives of a business leader and successor. It also addresses the impact of succession on employees and the business as a whole, and succession of the business to third parties.
ppp105
Behavioural Finance in Risk Management
$895
This course reviews the measurement and calculation of risk and return from the perspective of clients who are now living longer lives. Largely due to advances in preventing heart disease, more awareness, and healthy lifestyles, Canadians who reach age 65 are more likely than ever to live into their 90s. As a result, retirement income planning is a much longer process in which a focus on continued accumulation and investing is as important as the tax-efficient withdrawal of funds. Capital must be preserved at the same time.
ppp106
Planning with Trusts
$895
This course provides a detailed primer in the subject area featuring common true to life scenarios because every financial advisor who discusses tax, financial or investment plans with clients should have a basic understanding of the taxation of trusts in order to discuss estate planning options with clients.
We've partnered with the Knowledge Bureau™ to provide our partners the best experience towards learning, navigating and understanding pension & estate planning.
Founded by tax expert, award-winning financial educator and best-selling author, Evelyn Jacks in 2003, Knowledge Bureau™ is a widely respected financial education institute and publisher based in Canada. Their world-class education solutions are innovative, informative, and in-depth, with a multi-disciplinary approach to professional development in the tax, accounting, bookkeeping and financial services.
Frequently Asked Questions
Knowledge Bureau is a private, designated educational institute and our tuition fees qualify for the Tuition Fee Tax Credit if over $100. This amount includes the costs for all self-study courses, the Distinguished Advisor Workshops and the Distinguished Advisor Conference™ (DAC). To claim the deduction on your tax return, you'll need a completed Form T2202A Tuition and Enrolment Certificate. Note fees for attending the Distinguished Advisor Conference may be subject to different rules for deductibility. Please see IT-357.
Our online courses are completely flexible. You can do them in the comfort and convenience of your own home or office 24/7. . . in fact you can start today! The courses are structured into academic pathways: for the tax and bookkeeping, business or retirement and succession services specialties, which feature 6 professional courses in the designation program you can earn a certificate with each course you take. If you choose the diploma pathway (3 courses) or the designation pathway (6 courses), you'll save money on your tuition fees.
However, every certificate course you take puts you on the pathway towards designation, whether you take it one course at a time, or in a diploma or designation program.
Here's what you can expect to budget for your custom-designed study plan:
1. Each certificate course: take 20 - 30 hours and a maximum of up to 3 months
2. Each diploma program: maximum of up to 9 months
3. Designation program: maximum of up to 18 months
Remember some students take longer; others can complete more quickly - it's up to you. . .just observe the maximum study periods, please.
In-class and in-conference programs: these are generally one-day, two-day or three-day programs. See FAQs about each program below.
Money Back Guarantee & Refund Policies
We invite you to Enrol Risk Free in self-study programs, to be sure you have made the right decision for your time and money. We also invite you to discuss your needs through an appointment with our highly training Educational Consultants. Eligible withdrawals may require adjustments to fee schedules for penalty provisions and volume discounts before refunds are issued, as fee structures may vary throughout the year, depending on when a student begins, with early registration fee reductions available according to sessional enrolment dates, or when students enrol in group study sessions. Here are the refund policies:
Single Courses
If you are not satisfied upon review of your self-study certificate course, Chapter 1, your money is refunded — no questions asked — provided you contact us within one week of course registration. If you received any hard copy material, return those materials at your cost in saleable condition within that week.
Unsaleable materials will not be refunded. If you complete the quizzes or case studies beyond the first chapter in your course, you will no longer be eligible for a refund. You have 3 months to complete each course. After this you may request an extension. If you do not start at all, you are considered to have purchased and used the course materials for the entire enrolment period or any part thereof.
Diploma/Designation Programs
You have 9 months to complete a diploma program; 18 months to complete a designation program, but you can do so sooner.
You must complete your first course in your diploma/designation program for consideration to withdraw. You may withdraw from the program within three months. There will be no refunds after this; that is, you are committed to taking the diploma or designation program unless there is a hardship.
Any refunds are subject to an administrative charge of $295.00. All multiple course discounts will be forfeited. Students who pay by instalment also forfeit their finance fees. Administrative charges can be applied to future course purchases within one year of withdrawal.
Hardship Policy
In the case of severe hardship, including illness of the student, illness of a family member or death of a family member, provide a letter to the Registrar outlining reasons for the request from a medical practitioner.
Two options are available:
1. Course completion deadlines are extended based on mutual discussion of a reasonable restart date within one year of enrolment. If the period must exceed 1 year, students may be required to re-purchase updated course materials at the lowest price point at that time.
2. Withdrawals. There are no withdrawals or refunds allowed after 3 months in the case of a regular program; one year in the case of hardship. Any charges incurred due to this policy may be applied in full to future enrolments.
NSF Fees
A $45 fee will be assessed on each NSF or declined charge card payment. NSF fees will be waived by paying the balance of tuition owing in full by credit card. Note: 3 instances of default will result in expulsion from your program with re-initiation possible on receipt of all outstanding amounts plus an extension fee of $99.
The content above has been brought in from the Knowledge Bureau for your convenience. This content is subject to change without notice, please check https://www.knowledgebureau.com/site/faq for the most recent policy.
Students who commit to a long term study plan (more than one course) within a sessional enrolment period, save money on tuition fees. Also, those who have taken a Knowledge Bureau program in the past year (Workshop, Conference or Self-Study Course) qualify for our affinity program and may identify themselves as a "preferred client or alumni." Volume discounts are also applied to offices training multiple staff members in the same or a variety of courses.
Because we've partnered with Knowledge Bureau who have been operating since 2003 to meet the need for trained tax and financial advisors who are prepared to specialize in complex tax, retirement and investment planning services within an inter-advisory environment.
We provide our students, who are primarily experienced practicing advisors in tax, accounting or bookkeeping, investment, insurance or financial planning practices, the opportunity to deepen knowledge, train new and returning staff, expand their practice models with new procedures and tools, and find support related to changes in tax and the economy.
Courses at Knowledge Bureau are also recognized and accredited where required by many professional organizations and accrediting bodies in the tax, accounting and financial services.
Our programs have also received broad recognition by several national firms, with whom we have strategic educational partnerships. Many of these firms co-op costs to enable their employees, advisors or members to take our programs.
Yes, please contact us at 1-866-953-4769 for information about group study in your office, over the internet, or at Knowledge Bureau Conferences or Education days.
Knowledge Bureau graduates and designates have taken their knowledge and experience working with clients to a strategic level to develop outcomes that steward family wealth from one generation to the next.
They include specialists in the area of tax (personal, corporate, trust, cross-border), investment, retirement, succession and estate planning, as well as business development and leadership.
For example, the RWM™ Designation Program is a post-graduate, post-licensing program of studies. RWM™s possess the knowledge and skills required to work as quarterbacks and specialists on an inter-advisory team focused on providing Real Wealth Management™ services—the accumulation, growth, preservation and transition of wealth on an after-tax, after-cost, and after-inflation basis.
This team's job is to identify, isolate and eliminate any possible threats to a client's income, family and personal security, retirement peace of mind, legacy, and lifestyle. Their coordinated efforts provide significantly better advice and results for the client.
Any of these players can be the quarterback of the client's financial team—insurance specialist, investment advisor, wills and estates lawyer, retirement income planner, financial planner, business succession specialist, benefits and pensions advisor, tax and accounting advisors, or living benefits advisor—but they have to have the skills to take command of the group, overseeing the decisions made together with the client. In many cases that quarterback is the accountant; in others, the Investment Advisor takes charge, but any one of them, trained as an RWM™, could serve that role for any given client.
Working together with the family in managing real wealth, the RWM™ oversees changes in the family's net worth with a strategic plan for decision-making that focuses on goals, targets and results periodically. The role of the RWM™ includes presiding over the activities of the client's professional team of advisors to ensure outcomes are well coordinated, simplified, and produce the results everyone wants.
The RWM™ requires the professional to adhere to the highest standards of excellence in service. Participants in the program are expected to abide by the compliance, ethics, regulatory and education requirements of their respective professional associations and organizations.
Knowledge Bureau courses are web-based and will function on any computer. Some courses use third-party professional tax and bookkeeping software, which only work on PCs.