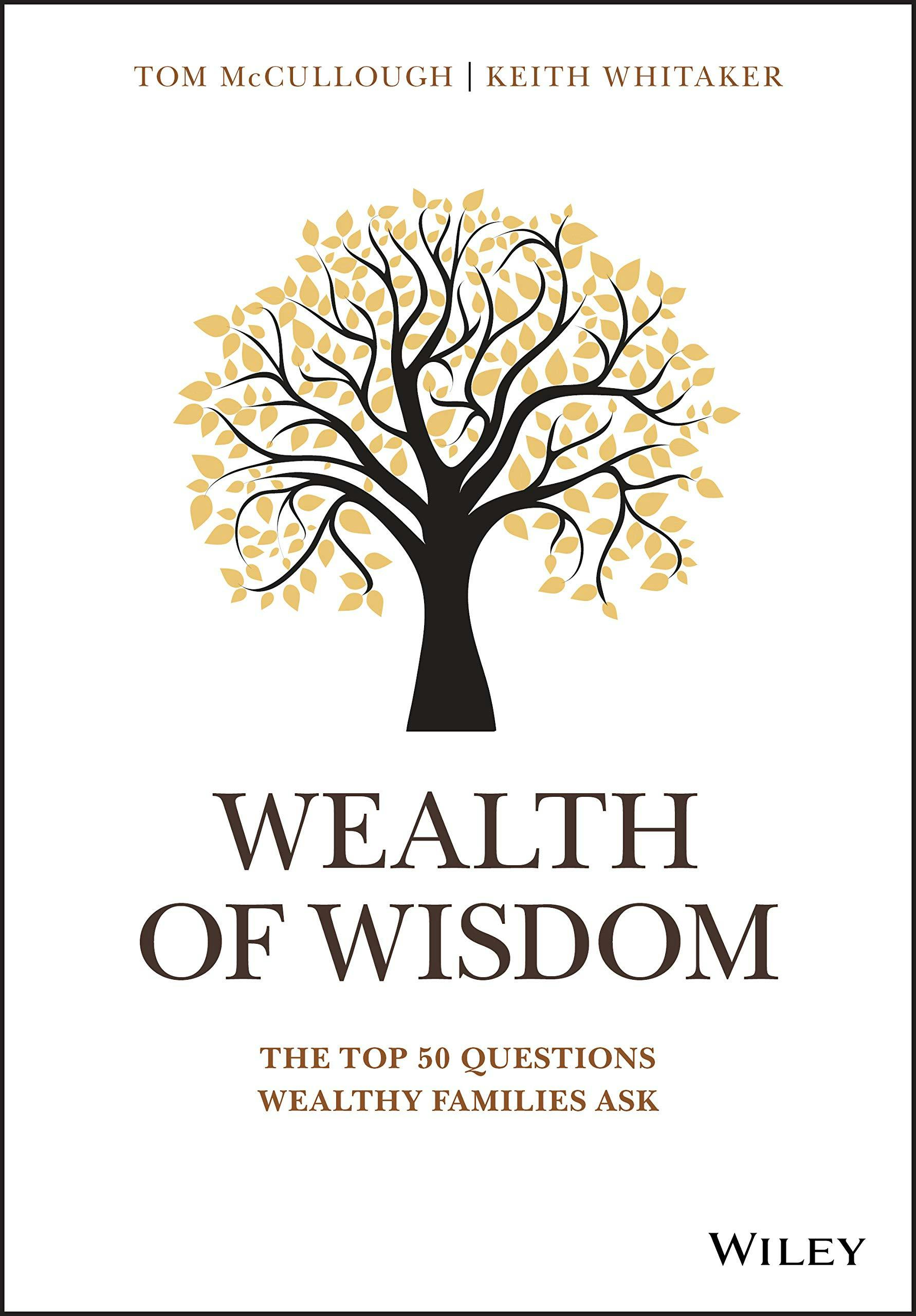 Wealth of Wisdom: The Top 50 Questions Wealthy Families Ask

Buy now
A critical resource for families managing significant wealth
Wealth of Wisdom offers essential guidance and tools to help high-net-worth families successfully manage significant wealth. By compiling the 50 most common questions surrounding protection and growth, this book provides a compendium of knowledge from experts around the globe and across disciplines. Deep insight and thoughtful answers put an end to uncertainty, and help lay to rest the issues you have been wrestling with for years; by divulging central lessons and explaining practical actions you can take today, this book gives you the critical information you need to make more informed decisions about your financial legacy. Vital charts, graphics, questionnaires, worksheets and other tools help you get organised, develop a strategy and take real control of your family's wealth, while case studies show how other families have handled the very dilemmas you may be facing today.
Managing significant wealth is a complex affair, and navigating the financial world at that level involves making decisions that can have major ramifications — these are not decisions to make lightly. This book equips you to take positive action, be proactive and make the tough decisions to protect and grow your family's wealth.
Ensure your personal and financial success and legacy
Access insight and data from leading experts
Adopt the most useful tools and strategies for wealth management
Learn how other families have successfully navigated common dilemmas
When your family's wealth is at stake, knowledge is critical — and uncertainty can be dangerous. Drawn from interactions with hundreds ofwealthy individuals and families, Wealth of Wisdom provides a definitive resource of practical solutions from the world's best financial minds.
The Entire Virtual Bookshelf
A curated list of our most recommended books
Our Courses
INTEGRIS is an authorized educational partner of Knowledge Bureau
ppp105
Behavioural Finance in Risk Management
$895
Knowledge Bureau
This course reviews the measurement and calculation of risk and return from the perspective of clients who are now living longer lives. Largely due to advances in preventing heart disease, more awareness, and healthy lifestyles, Canadians who reach age 65 are more likely than ever to live into their 90s. As a result, retirement income planning is a much longer process in which a focus on continued accumulation and investing is as important as the tax-efficient withdrawal of funds. Capital must be preserved at the same time.
ppp106
Planning with Trusts
$895
Knowledge Bureau
This course provides a detailed primer in the subject area featuring common true to life scenarios because every financial advisor who discusses tax, financial or investment plans with clients should have a basic understanding of the taxation of trusts in order to discuss estate planning options with clients.
ppp201
The Smith Manoeuvre and the Personal Pension Plan
$895
Smith Consulting
This course will give you a solid understanding of The Smith Manoeuvre tax-deductible mortgage strategy and how it can help your clients not only generate personal wealth from their mortgage but can also significantly augment the growth of your client's Personal Pension Plan and corporation.